Here's our story. We look forward to hearing yours.
HARRISON BOEHM
Service Advisor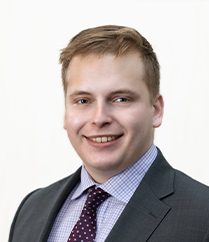 Harrison Boehm is the newest member of Kelly Financial Services and joins the firm as a client service associate.
Harrison attended Babson College where he received both his master's (2019) and undergraduate (2018) degrees in Finance. He has also interned at a number of wealth management companies in the Greater Boston region. He is currently pursuing various industry licensures.
An avid Patriots fan, Harrison also enjoys playing golf and spending time with his friends and family.
Have Questions for Kelly Financial Services, LLC?
It can be difficult to make financial decisions without access to information. If you have questions or concerns about your current retirement strategy, feel free to contact us using the form below.